Explore unique levitating home & office decor items with Floately

We believe that no idea is too farfetched.

For the past few years, we have been working with lighting designers and expert physicists to realize creative lighting ideas and levitation concepts that we can now proudly bring into the world today.

We deliver our class leading products to all corners of the globe, with the goal of sharing light to everyone around us.
No strings. No wires. Just science and magnets. Gravita levitates in midair with the help of electromagnets in its base and bulb.
With a simple touch to its base, you will experience the mesmerizing, stress-relieving, and focus-enhancing effects of a levitation lamp.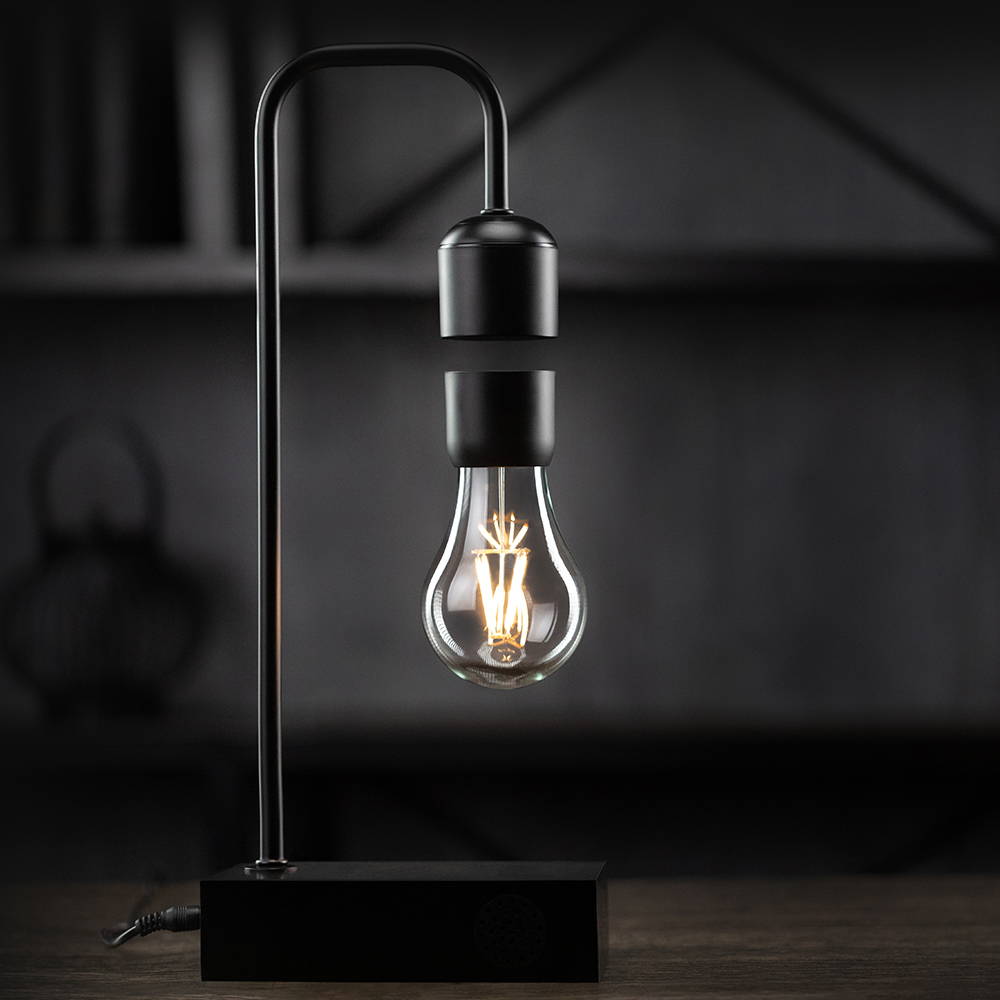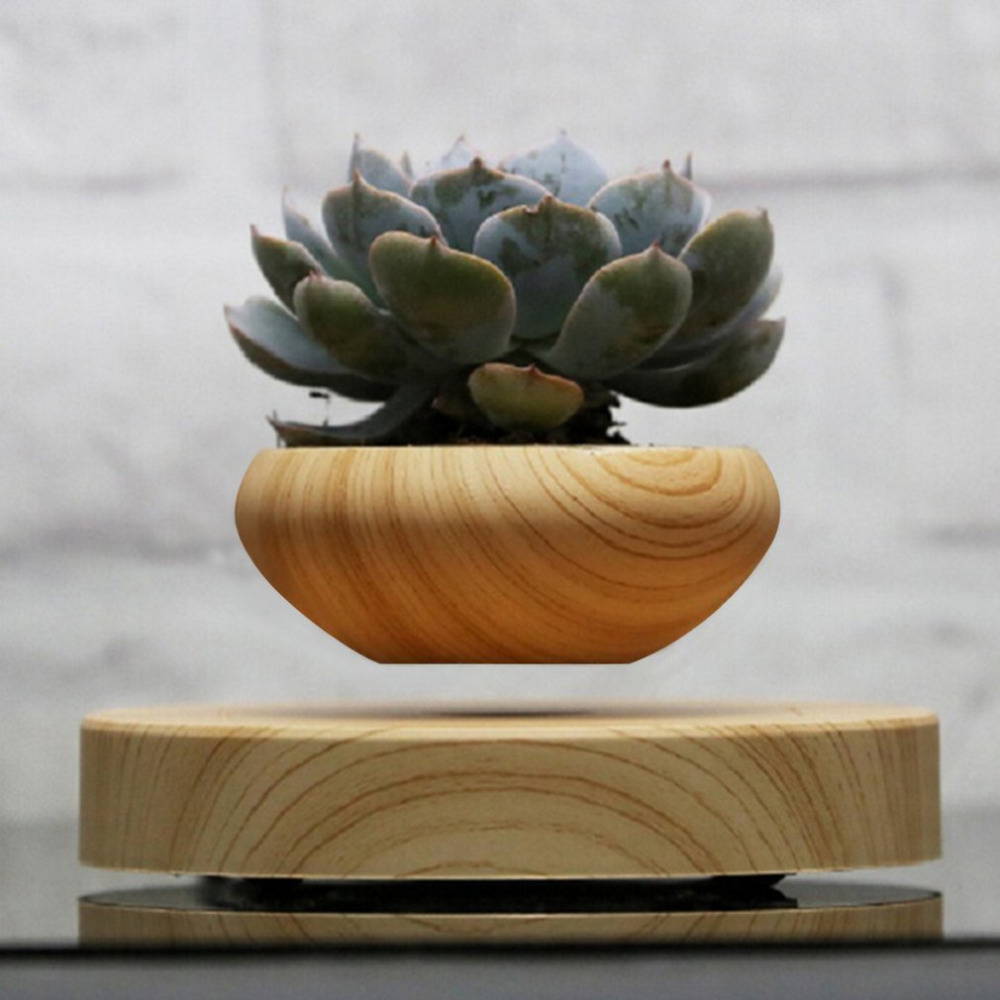 This tranquil contemporary decor will allow you to cultivate your favorite plants while bringing a chic, modern touch to your home or office. With the ability to rotate continuously at 360 degrees, your plants will stay adequately nourished, keeping them stronger and healthier.
Combining top science and contemporary design, Volta generates an electromagnetic field between its base and bulb to levitate and spin with elegant grace. Wireless induction technology allows the LED bulb to glow with a warm, soothing light.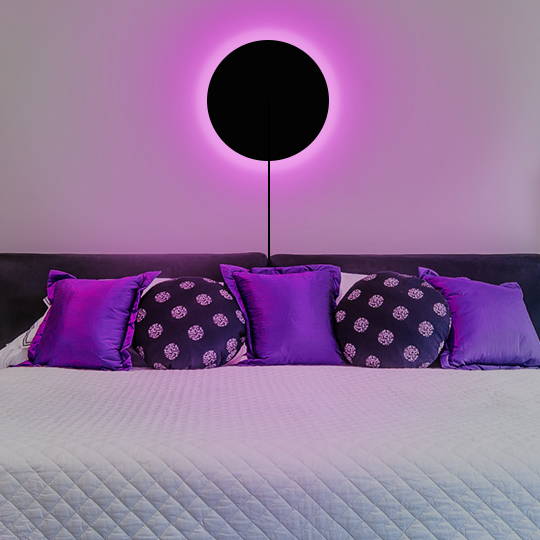 Take your home decor to new heights with this modern, multi-color lamp. With Protean, you can set the mood with milllions of color combination possibilities. This beautiful lamp is an eye-catching accessory, making it a great conversation piece and addition to your home.
Divine, enchanting, mysterious. The moon is a timeless symbol often associated with wonder and romance. Luna is an exact miniature replica of the moon, allowing you to gaze at this enchanting celestial body any day of the year. Soothing and relaxing, Luna rotates 360 degrees and floats freely in the air.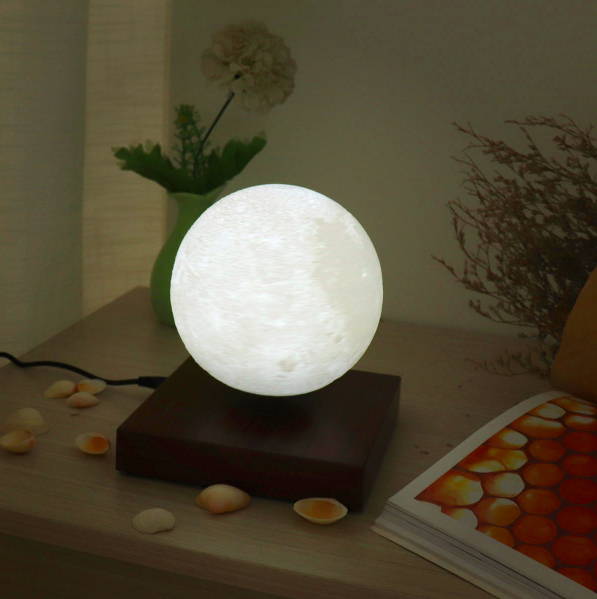 ---
Testimonials From Real Customers
"This is like magic! It is really great to see a concept come into life, I never thought the levitation would be possible until I saw it myself. The light bulb model is so beautiful, and the item floats very well in the air."
ANNIE L.
2 APR 2019, 12:21
"I bought this for the levitation effect, and I was skeptical about it at first, but it actually works! It's mindblowing and quite the conversation piece. Couldn't be happier with my purchase!"
ALEXANDER M.
10 OCT 2019, 14:42
"What a beautiful concept. This responds very well to my style and needs and is the perfect addition to my new home. Easy to set up and eye-catching, I've gotten many compliments on this by my friends and family!" I love it!"
MARIE S.
15 JAN 2020, 09:15